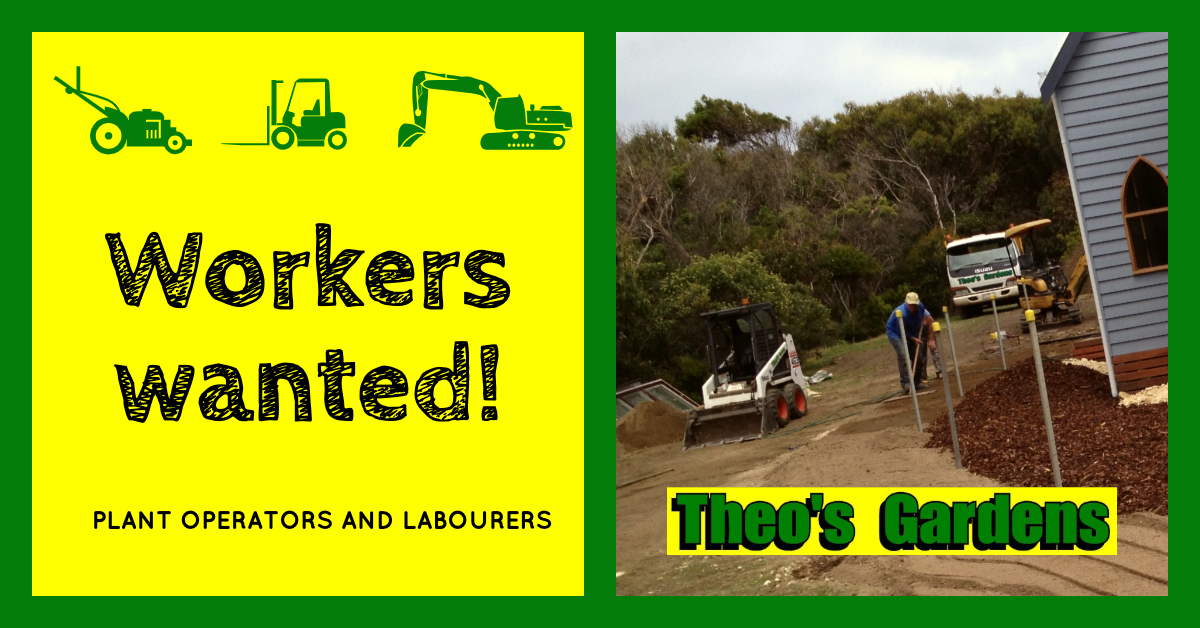 29 Mar

Job Opportunities | Operators & Workers | Theo's Gardens

We have lots of work available for anyone who is reliable, has a good work ethic, pays attention to detail and has pride in their work.

Exciting job opportunities exist for motivated people to join our small and passionate team at Theo's Gardens in Camperdown.

If you have previous experience operating plant that would be great, but existing tickets are not essential for the right applicants.
Casual positions are available, with up to 40 hours of work a week. There's no weekend work and you will have great capacity to earn a good livelihood if you are ready, willing and able to work hard.
Working at Theo's Gardens is a great opportunity to be fit and healthy. There's also a lot of job satisfaction when you finish a project and it looks great.
The successful applicant will be motivated, be able to work alone and unsupervised and have pride in their work. All the equipment is supplied, we just need you and your willingness to roll up your sleeves and work hard.
A current Australian Drivers Licence is essential, as is the physical ability to do manual labour and operate ride-on mowers etc.
If this sounds like you we'd love to hear from you. Please call Geanelle on 0407 950 209 or email theosgardens@bigpond.com
Applications close on Friday, April 12 or sooner for the right candidate.